Holiday activities for self-catering holidays
Activity planning can help you get the most out of your holiday. Explore Great Britain's holiday activities - there is so much to see and do.
UK adventure and activity holiday ideas
The four nations, England, Scotland, Wales and Northern Ireland that make up Great Britain is a massive playground for adults and children. A wide range of holiday activities to keep a large group entertained with fun and adventure is always on the doorstep! Country house relaxation, rural adventure and romantic spots, combined with traditional pubs, fishing villages, historic towns and cities and of course superb food are all to be explored.
Family pets are often included in a UK holiday and may properties are 'pet friendly' and welcome dogs - make sure your dog passports allow entry to UK if you are coming form abroad. If you are on a weekend break - or holidaying from within UK, it's a popular choice to take your pet with you to a self-catering holiday house.
Inspiring family activity holidays for families and large active groups of friends throughout the year, the UK offers, sun and snow, mountains, lakes and beaches. An island with so much to offer, get planning the ultimate UK adventure and activity holiday for beginners and enthusiasts.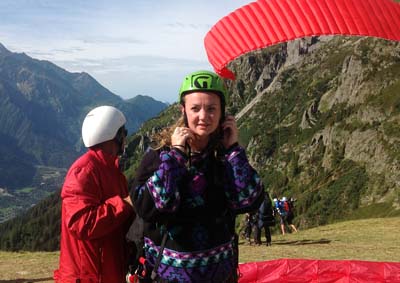 Are you looking for adrenaline fuelled activities, fun and child friendly activities or whole family outdoor pursuits?
Holiday activities vary according to season and location - but here are some ideas:
So many places to visit - we will feature these in our social media pages:
Historic houses, castles and ruins.
Iconic land marks, churches and cathedrals, world heritage sites.
National parks and gardens.
Museums and galleries.
Archaeological sites, ancient ruins and Roman Forts.
Theatre and musicals.
TV locations in the UK.
British food, traditional pubs, food festivals, markets, Traditional afternoon tea (scones and clotted cream!).
English and Scottish tea gardens - a growing trend.
Whisky Distilleries and Tours.
Retail therapy.
Spa relaxation.
Fast, furious and relaxed fun outdoor activity ideas:
Boating, sailing, windsurfing, water skiing, sea and inland water sports, white water rafting.
River and Sea Kayaking and Canoeing - paddle boarding (sea kayaking off the west coast of Scotland is amazing!)
River fishing, sea fishing, Loch and lake fishing.
Coarse and fly fishing.
Horse riding - horseback beach rides and country hacks - or take your own horse on holiday with you, some country houses offer stabling.
Golf - there are said to be around three thousand golf courses in UK, golfers heaven.
Tennis, holiday houses with private tennis courts, or clubs with tournaments locally throughout the summer holidays will keep all enthusiasts happy.
Walking and hiking (your dog will love it too), Munro bagging.
National parks and gentle countryside.
Rock climbing, mountaineering and zip wires, high ropes, abseiling, caving and potholing (particularly in Brecon Beacons, Wales).
Orienteering.

Wildlife residents include red deer, hedgehogs, bats, red squirrel, Otters, wild boar, beavers, red fox and badgers.
Birdwatching inhabitants include geese, swans, duck, golden eagles, red kite, owls, king fishers, bullfinch, tree creeper, magpie, Oyster catcher, puffin, heron, pheasants, grouse, white tailed sea eagle and shy lark.
Incredible marine wildlife, including porpoises, grey seals, and dolphins.
Cycling - road and mountain biking off road.
4X4 Off road driving and quad bike driving.
Archery and shooting including crossbow shooting, clay pigeon shooting, and air rifle shooting.
Paint balling.
Bush craft.
Music festivals.
swimming in the sea, rock pools, rivers and swimming pools.
Yoga retreats.
Skiing, tobogganing and snowboarding (in Scotland).
Seaside beach fun and don't forget the frisbee.
Sporting events.
Advanced booking is advised for large group holiday activities - you don't want to find that you are a pony short for a hack! Once you have confirmed your holiday accommodation - book your activities that the whole group will participate in to be sure of availability. When planning holidays for smaller groups this is not so important.