Disclaimer
Large holiday houses data encryption and disclaimer
Largeholidayhouse.com Disclaimer
Largeholidayhouse.com features group accommodation ideas, activities and events and promotes over 2,500 self-catering cottages / holiday houses across England Scotland and Wales. These holiday homes range from Country mansions, Scottish crofts, shooting lodges to modern city warehouse conversions, some are well placed for family entertainment - others for sporting pursuits or location specific activities.
These properties are managed by an agency that offers a very large selection of properties. Choose a cottage in a part of UK that you wish to visit, select the number of guests and the dates you wish to travel and we hope you will find a perfect place to stay!
The agent used may change from time to time The Business Principal will always be displayed on the page of booking - and on your rental agreement and is with whom your rental contract will stand. You can contact the Agent Directly at any point of your booking.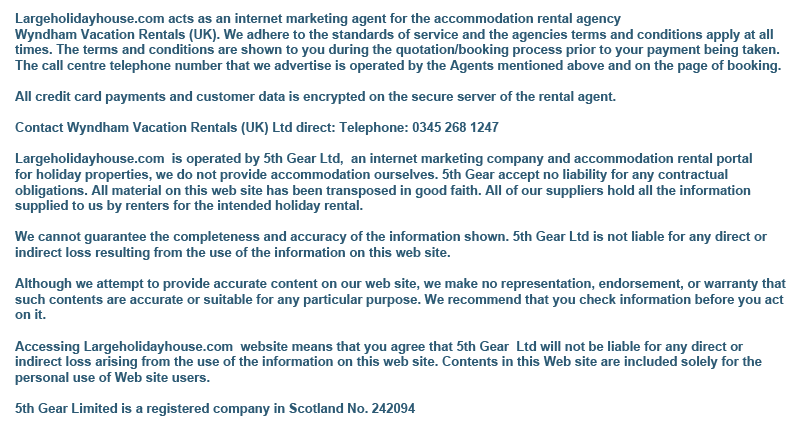 Address: Largeholidayhouse.com Algo Business Centre, Glenearn Road, Perth, PH1 ONJ United Kingdom
Quick response Contact us form