Holiday cottages in UK
Early booking is advised for high season holiday periods. Only holiday properties (large houses and groups of holiday cottages) with vacancies will be shown to you.
Where and when shall we book a holiday cottage in UK?
The United Kingdom has a diverse range of landscapes, from flat Fenlands to mountain peaks and hill ranges. As Island nation it is surrounded by the sea and has some beautiful coastline. Wherever you find yourself you are never far from something interesting and the collection of holiday cottages to rent can accommodate your needs.
What's the best time of year to visit UK?
Whatever the weather or time of year it is the UK has some fantastic scenery. Take advantage with your friends and family and rent a property large enough to accommodate everyone, temperatures range from highs of around 17C in the summer to -8C in the far north of Scotland. In the summer temperatures reach around 20C, the highest temperatures are usually more consistently found on the coasts of Cornwall, in south west England.
Out of school holiday periods will be quieter, cheaper and better availability. The seasons in UK are amazing:
Spring - March to end May, frosts become few and far between and the temperatures begin to get warmer, the daylight gets longer too.
Summer - June to end August, summer in the UK is usually hot and quite dry, although rain cannot be ruled out! The daylight hours are long - London has about 17 hours, and further north in Scotland you will beat this!
Autumn - lasts from the September to the end of November, Britain can often still be summery, but at this time of year can show the biggest range in weather conditions. It is beautiful, and many people visit for the colours as the leaves turn on the trees.
Winter - December to February, temperatures in England and Wales often get as low as freezing point, in Scotland a few degrees lower. It can be cold, wet and windy, but nothing that a warm log fire can't put right.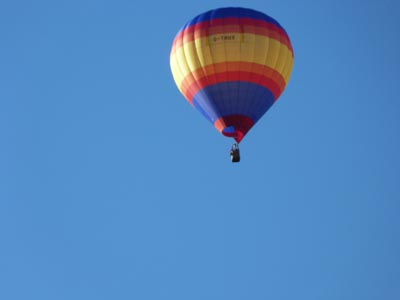 UK Holidays and cottage rental seasons
Holiday cottage rental prices are higher at Christmas and New Year, especially the larger holiday houses that are large enough to offer big groups of guests spacious accommodation. Lots of families and friends get together over the festive periods and bookings are often made a year or more in advance. Main Bank holidays are always busy times for tourism and to travel in UK, as everyone sets out for leisure time.
In England and Wales they are set to be:
2017
Friday 14 April - Good Friday
Monday 17 April - Easter Monday
Monday 1 May - Early May bank holiday
Monday 29 May - Spring bank holiday
Monday 28 August - Summer bank holiday
Monday 25 December - Christmas Day
Tuesday 26 December - Boxing Day
2018
Monday 1 January - New Year's Day
Friday 30 March - Good Friday
Monday 2 April - Easter Monday
Monday 7 May - Early May bank holiday
Monday 28 May - Spring bank holiday
Monday 27 August - Summer bank holiday
Tuesday 25 December - Christmas Day
Wednesday 26 December - Boxing Day
Scotland has slightly different bank holidays:
2017
New Years Day - Jan 3
2 January - Jan 2
Good Friday - April 14
Early May Bank Holiday -May 1
Spring Bank Holiday - May 29
Summer Bank Holiday - Aug 7
St. Andrew's Day - Nov 30
Christmas Day - Dec 25
Boxing Day - Dec 26
2018
New Years Day - Jan 1
2 January - Jan 2
Good Friday - March 30
Early May Bank Holiday - May 7
Spring Bank Holiday - May 28
Summer Bank Holiday - Aug 6
St. Andrew's Day - Nov 30
Christmas Day - Dec 25
Boxing Day - Dec 26
The Scottish, Welsh and English schools follow slightly different rules - the school holidays vary in each country, so school half term and summer holidays will vary - many people use this to their advantage, to get a cheaper holiday, or better availability when some schools are still in term time, it's worth looking at the dates for the local schools. Christmas, Easter and New Year holidays are shared UK wide, so these are always high season and very popular for holiday houses, so early booking is advised.
There are many year round holiday activities to enjoy in the countryside and one of the most popular is walking whether just an easy stroll or a more challenging hike up a mountain. Large Country houses are available for rent in all parts of the UK on the doorstep of many of the best walking destinations. The South of England has the South Downs stretching across the southern counties and offer some lovely undulating hills in Hampshire and Sussex. The South West has some great coastal walks and the rugged and beautiful Exmoor and Dartmoor.
The East of England is famed for it's flatter land including fen lands and the Norfolk Broads, but this does not mean there are no places to enjoy a hearty walk. Moving inland you will find the Peak District which are a range of mountains and hills in Derbyshire forming the southern part of the Pennines. The Pennines then head North into Lancashire, Yorkshire and Cumbria. The Yorkshire Dales and Moors as well as the famous Lake District are in this range. In the North east you will find Northumbria which is a remote but beautiful range of hills, moors and mountains.
Walking in the UK is a huge leisure activity as people enjoy the benefits of being active, seeing the countryside and staying in quaint country cottages - as well as having some thinking space. The great thing about walking is that anyone can do it and you can just have a gentle stroll or a week long expedition, just put on some trainers or be kitted out with boots, jackets and rucksacks. Lots of walkers and cyclists enjoy the company of other like minded enthusiasts and holiday away for weekends or weeks - large holiday homes and country cottages are an ideal and cost effective way of holidaying in UK.